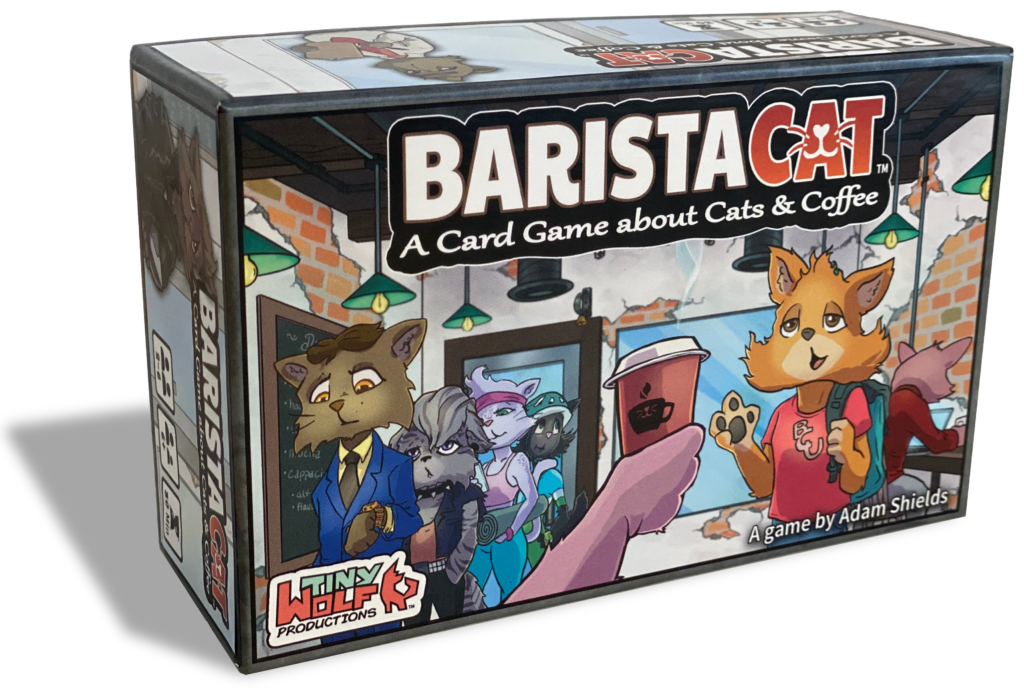 This is a fun, simple, competitive, family card game for 2-6 players, ages 6 and up.
As a barista, players use ingredient cards to fulfill customer drink orders and earn money. The player with the most money at the end of the game wins!
There are 11 unique special cards that players can use to sabotage their opponents and aid themselves.
24 beautifully imagined, quirky and fun feline characters make this game a family favorite, you'll keep coming back to for years to come.
This game is quick to learn and easy to play, with the average playthrough ranging from 15-30 minutes depending on the number of players.
---
---
About Us
Tiny Wolf Productions is on a mission to bring the fun! We are a very small company with ambitions to create some of the best and most entertaining tabletop games on the market.
---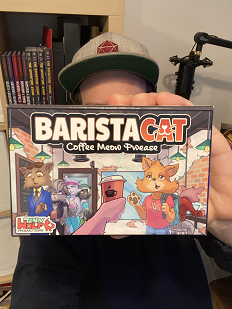 Fun and Quirky
Our first published game, Barista Cat, is a quick, competitive, fun family card game where you play as a barista serving up delicious caffeinated beverages to a cast of average Joes, who just so happen to be cats.
---
Creative and Inspired
At Tiny Wolf, we really enjoy what we do. We're not after money, we're after that spark of joy that ignites in everyone. That ember of fun just waiting to be fanned. We are designers, artists, database developers, teachers, parents, partners, and friends. We work together to find that thing that inspires us, and drive us toward something that we can be excited to share with the world.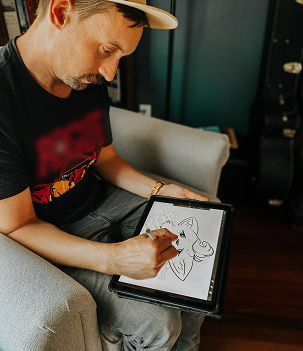 ---
Latest News