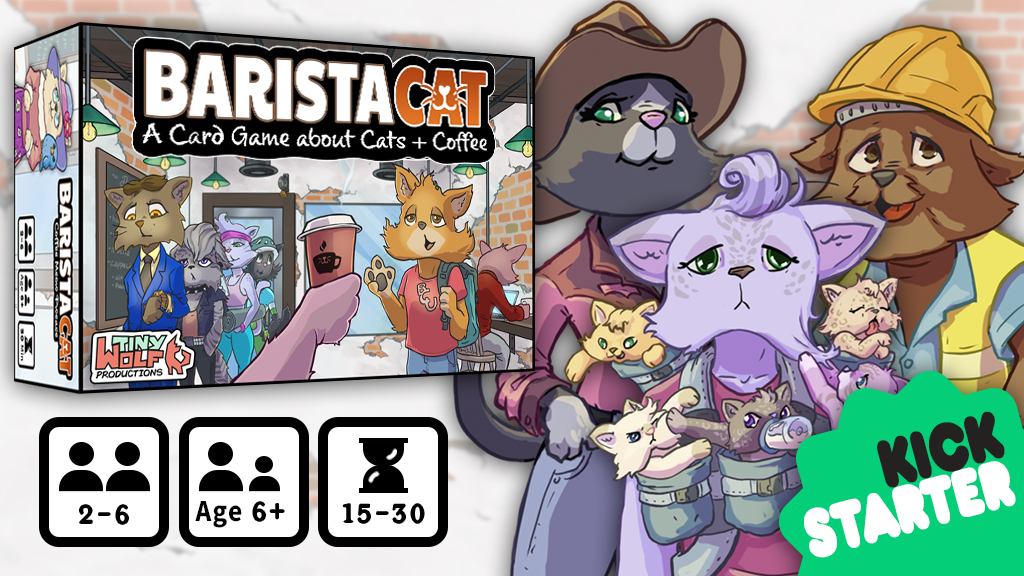 Now is when we need your help most of all. The first 48 hours of the launch is the most important. The more people we can get to back us early, the more likely the Kickstarter gods will deem us worthy and promote the game internally. Help us by spreading the word about BaristaCat and direct people to our Kickstarter, plus…

Early Bird Discounts!

The first 50 people to back us can choose the Super Early Bird Special a 30% discount off the game. The next 50 people can choose to get 20% off with the Early Bird Special.