Introducing Barista Cat! A simple, fun, and competitive card game for 2-6 players, ages 12 and up.
Humans aren't the only ones clawing for a morning pick me up. As a barista at a local feline espresso bar, you must compete against other baristas to fulfill customer orders in the hopes of becoming the top Baristacat!
This game involves all three big "C"s of card gaming: coffee, cats, and competition. Players use ingredient cards to fulfill coffee orders and earn money from feline customers. Event cards and special cards can quickly change who's in the lead. You must be strategic in how and when to fulfill orders while also sabotaging your opponents.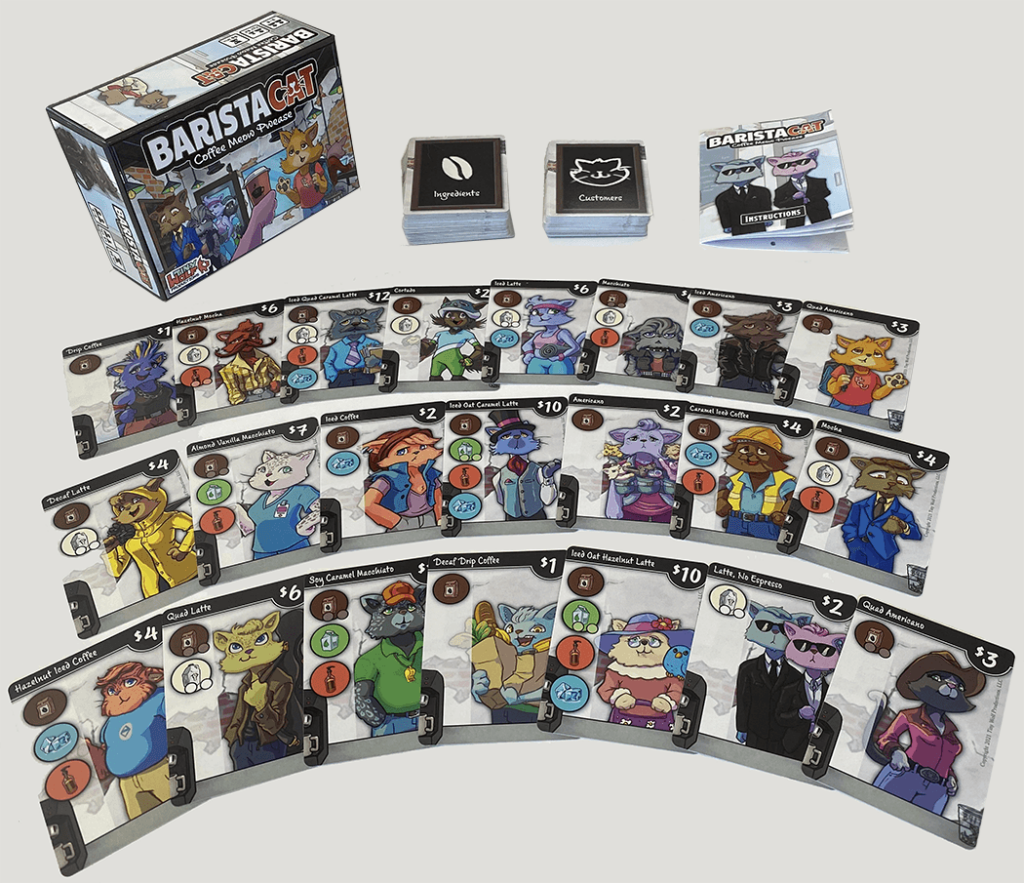 Look for more as we count down to our Kickstarter launch in August 2021!